Longmont Sprinkler Controller 
Sprinkler Controller Systems in Longmont & Thornton
A sprinkler controller, often referred to as an irrigation controller, is an essential device for maintaining a lush and healthy garden or lawn. This smart tool automates watering schedules, ensuring your plants receive the right amount of water at the right time.
At Automatic Rain, we understand the importance of sprinkler controllers, their benefits, and how to choose the perfect one for your garden. Our team of experienced landscapers is dedicated to transforming your outdoor space into a stunning oasis that meets your unique needs and preferences.
Benefits of Sprinkler Controller
Sprinkler controllers are the brains behind your irrigation system, allowing you to set watering zones, times, and durations. With a user-friendly interface, you can customize schedules to match your garden's unique needs.
Controllers save time and water while promoting plant health. Sprinkler controllers optimize watering, preventing over or underwatering, resulting in greener, healthier vegetation and lower utility bills.
Types of Sprinkler Controllers
Explore the different types, from basic manual controllers to advanced smart models. WiFi-enabled controllers allow remote access and integration with weather data for even more precise watering.
When choosing a sprinkler controller system there are essential factors to consider, such as the number of zones, weather-resistance, and compatibility with your existing irrigation system. We'll help you choose the controller that best fits your garden's size and requirements.
Why Choose Automatic Rain?
Investing in a sprinkler controller is an investment in your garden's health and your peace of mind. From efficient watering schedules to remote access, these devices are a game-changer for any garden enthusiast. Embrace technology and elevate your gardening experience today by calling Automatic Rain
Ready to transform your outdoor space with Automatic Rain's sprinkler installation and maintenance service? Contact us today to schedule a consultation and take the first step towards your dream landscape!
Make the call to Automatic Rain at (636) 435-2456 today! Get your sprinkler system repaired or installed by the region's trusted irrigation experts.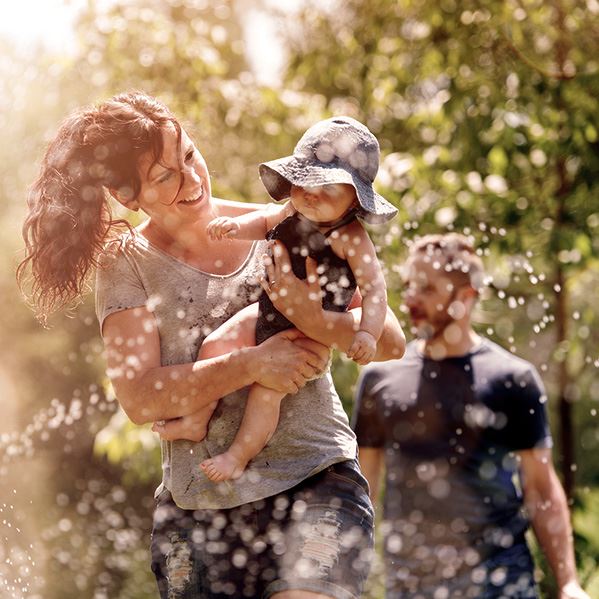 Why Choose Automatic Rain?
What Makes Us Different
Honest Service Guaranteed

You can be confident you'll be happy when our team drives away.

Insured for Your Peace of Mind

Entrust your landscaping needs to licensed, insured professionals.

We Offer Free Estimates

We make it easy to get started with a completely free quote.

Ask About Our Warranty

Proud and confident to offer warranty-backed services.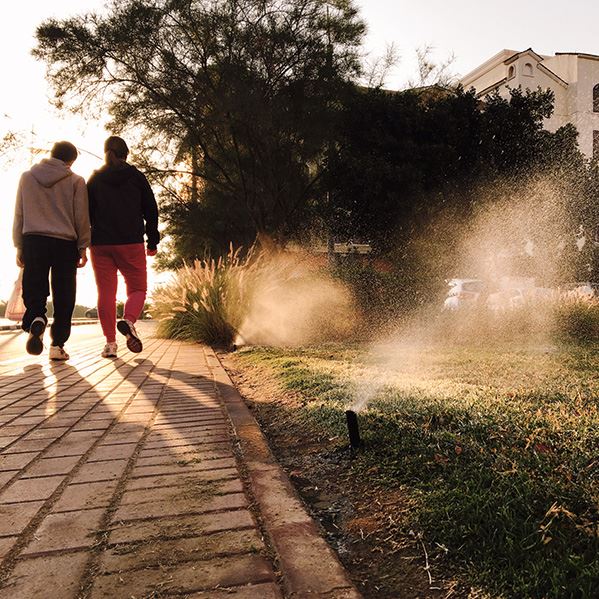 What Does Spring Activation Include?

During this service, our trained technicians turn your system on and thoroughly check every major component of your irrigation system. Each sprinkler head is checked for proper performance (no leaks, proper height, etc…). Any adjustments are made at this time to ensure your lawn and landscape is efficiently and effectively watered. If required, we replace the battery in your controller and set an efficient watering program.

What Is an Annual Backflow Test?

During this service, one of our certified backflow testers tests your device to ensure it meets the performance requirements as mandated by the Missouri Department of Natural Resources and local municipal ordinances and codes. While this test is normally conducted with the Spring Activation, we can test devices anytime throughout the year.

What Is Winterization?

To protect your investment during our harsh winter months, it is absolutely critical that your system be winterized. During this service, our trained technicians turn off the water supply to your irrigation system and purge your system removing all water left in your pipes. This helps protect your heads, valves and piping from serious damage due to freezing. Like all other services, we stand behind our work. As long as your water (to the irrigation system) remains off until Spring Activation, we guarantee your system from any freeze damage provided Automatice Rain, Inc. does the Spring start-up also.