Wentzville Sprinkler Installation
Are you tired of dragging out the garden hose and running an inefficient manual sprinkler for hours and hours at a time? Keeping your property watered doesn't have to be a massive hassle. In fact, you can do it without even thinking about it with an automated sprinkler system from Automatic Rain! Our Wentzville sprinkler installation services are the finest in St. Charles County, combining years of experience and premium materials with the latest technology for a more efficient and effective watering system.
At Automatic Rain, we focus on delivering an experience that sets us apart from the rest. We have been in business since 1990, and in that time our reputation as one of the premier sprinkler services companies in the region has grown. Our crews are trained to design and install systems that offer maximum coverage while also giving you the flexibility your property needs. Whether you have a small home with a minimal lawn or a massive property that needs customized features and watering levels, talk to our team about your goals and needs and we'll create the perfect irrigation solution.
Call Automatic Rain at (888) 912-2301 to schedule service today! Get an estimate for your installation project and find out how easy proper watering can really be.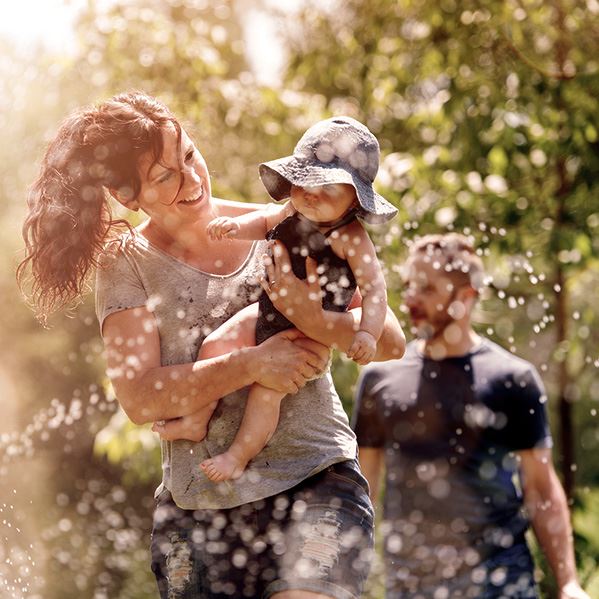 Why Choose Automatic Rain?
What Makes Us Different
Honest Service Guaranteed

You can be confident you'll be happy when our team drives away.

Insured for Your Peace of Mind

Entrust your landscaping needs to licensed, insured professionals.

We Offer Free Estimates

We make it easy to get started with a completely free quote.

Ask About Our Warranty

Proud and confident to offer warranty-backed services.
Our Sprinkler Installation Process
Installing a sprinkler system is a major job, but it's not one you should be afraid to take on, especially with the help of a skilled Wentzville sprinkler installer. At Automatic Rain, we make installation easy by following our signature process. From the earliest planning to the end of installation, we make sure all details are properly adhered to for your peace of mind.
Planning & Preparation
Starting with our first site visit, our team carefully analyzes your property to determine what types of sprinklers you need, what grades or slopes might impact watering, what existing infrastructure you might have (if any), and how connections should be run for maximized cost savings. We'll walk you through our proposal and answer any questions you have so you understand the scope of your project before we get started.
Water Line Installation
Your project begins with our crew running water lines through channels that we dig throughout your yard. The initial water line framework serves as the starting point, followed quickly by all of the necessary sprinkler valves that control each of the zones we plan around your property. During this process, we will also run the signal and electrical lines that will allow your controller to turn your various zones on and off.
Strategic Sprinkler Head Placement
Sprinkler head placement is arguably the most important part of any irrigation system installation, as the location of the various sprinkler heads will determine exactly how they need to be set up. Once installed and connected to water, our technicians will walk through your system and adjust each head to ensure it sprays in the direction it needs to and at the distance it needs to in order to fully cover your lawn and garden.
Backflow & Water Connections
Once your system is properly connected, we install a backflow prevention system to keep your new irrigation system up to code, and we connect it to the main water supply. Once the system is filled, they check for leaks and test for water pressure. Once everything is working exactly as it should, they'll fill all of the trenches that were dug for line installation and your new system is ready for use! Keep in mind you likely will need to seed your lawn or lay down sod in order to cover these disturbed areas. However, with the proper care, your lawn should be fully recovered within about 6-8 weeks or so during peak growing season.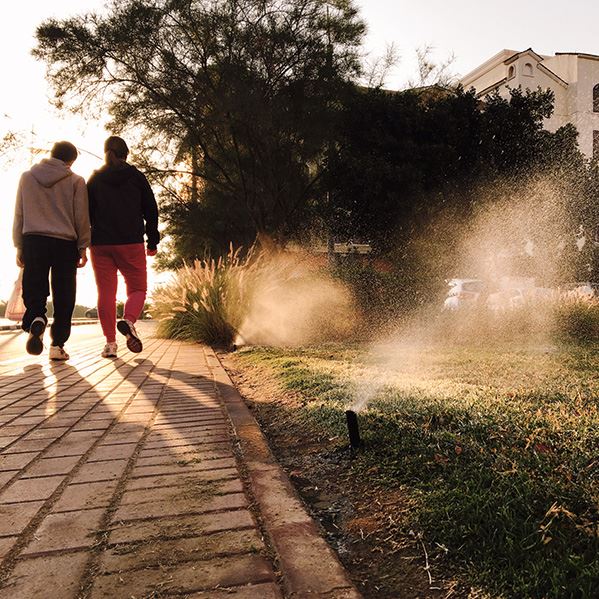 Wentzville Drip System Installation
Do you have a flower bed, vegetable garden, or shrubbery patch that needs water but not at the same scale that your lawn does? These are just a few of the features for which a drip system is the perfect choice. A drip system accurately and gently distributes a steady stream of water right down at the roots of your plants, ensuring they get what they need without you having to haul out the garden hose and carefully water each one.
Drip systems can typically be combined with most sprinkler systems, though we advise placing each landscape feature being watered by a drip system into its own zone for precise control. Talk to our team about your landscape plans and we can design and install a drip system directly into your new irrigation solution.
We proudly serve customers in O'Fallon, Saint Charles, Saint Peters, and all of St. Charles County. Contact Automatic Rain today for more info about our sprinkler system installation services.
What Does Spring Activation Include?

During this service, our trained technicians turn your system on and thoroughly check every major component of your irrigation system. Each sprinkler head is checked for proper performance (no leaks, proper height, etc…). Any adjustments are made at this time to ensure your lawn and landscape is efficiently and effectively watered. If required, we replace the battery in your controller and set an efficient watering program.

What Is an Annual Backflow Test?

During this service, one of our certified backflow testers tests your device to ensure it meets the performance requirements as mandated by the Missouri Department of Natural Resources and local municipal ordinances and codes. While this test is normally conducted with the Spring Activation, we can test devices anytime throughout the year.

What Is Winterization?

To protect your investment during our harsh winter months, it is absolutely critical that your system be winterized. During this service, our trained technicians turn off the water supply to your irrigation system and purge your system removing all water left in your pipes. This helps protect your heads, valves and piping from serious damage due to freezing. Like all other services, we stand behind our work. As long as your water (to the irrigation system) remains off until Spring Activation, we guarantee your system from any freeze damage provided Automatice Rain, Inc. does the Spring start-up also.