Sprinkler Maintenance & Repair
Wentzville Sprinkler Maintenance & Repair
Is a sprinkler gushing water all over your property? Do you have a leaky valve that's wasting water and sucking money out of your pocket? Do you have sprinklers that seemingly water your patio or deck more than your actual grass? At Automatic Rain, these are just a few of the irrigation problems our team is equipped with the knowledge and tools to solve. Since 1990, we have proudly provided the finest and most trusted sprinkler maintenance and repair services in Wentzville as well as throughout all of St. Charles County, Missouri.
At Automatic Rain, we fix sprinklers right. We always utilize the finest materials and the latest technology to ensure that your landscape gets the water it needs from a safe and reliable irrigation system. Our team has the tools, experience and knowledge to properly diagnose your sprinkler system and make sure it is running up to its fullest potential so you can take advantage of it and not have to worry about whether or not your property is getting the water it needs. Whether it's a routine repair or a major overhaul, we will do the job right.
Make the call to Automatic Rain at (888) 912-2301 today! Get your system repaired by the region's trusted irrigation experts.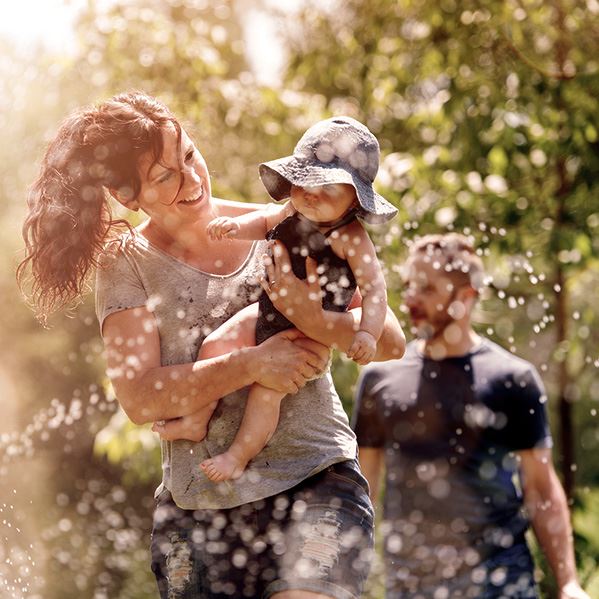 Why Choose Automatic Rain?
What Makes Us Different
Honest Service Guaranteed

You can be confident you'll be happy when our team drives away.

Insured for Your Peace of Mind

Entrust your landscaping needs to licensed, insured professionals.

We Offer Free Estimates

We make it easy to get started with a completely free quote.

Ask About Our Warranty

Proud and confident to offer warranty-backed services.
Trustworthy Sprinkler Repair Services
Sprinklers are generally durable, but the wear and tear of daily life can leave them vulnerable to problems. Sometimes something like mowing the lawn can accidentally damage a sprinkler head. Other times, cold weather might cause water in an irrigation fixture to freeze, expand, and break the fixture. Whatever the problem that has afflicted your irrigation system might be, Automatic Rain offers fast, effective, and high-quality repairs to get the issue working again.
We repair all parts of your irrigation system, including:
Water lines
Backflow prevention
Valves
Valve connections
Sprinkler heads
Sprinkler controllers
Risers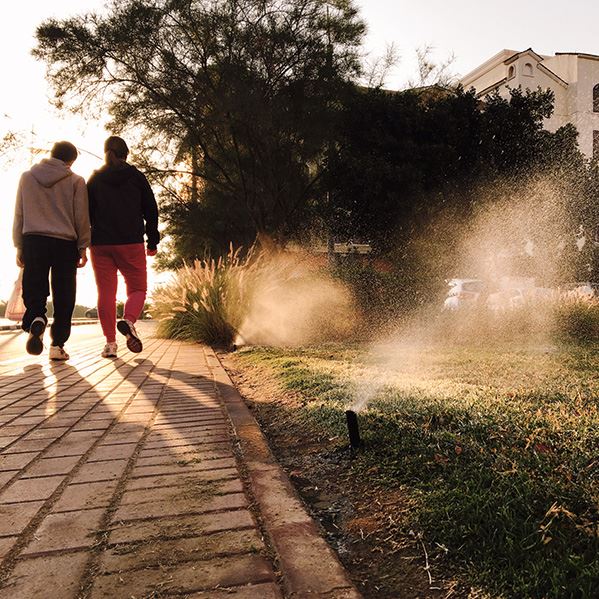 Improve Performance with Sprinkler Maintenance
Maintaining your irrigation system is key if you want to prevent broken components. With regular maintenance, inspections, and upkeep, you can keep your sprinklers and drip systems working exactly as they should.
Our team offers several options when it comes to maintenance, including:
System winterization
Backflow testing and certification
Sprinkler system inspections
Checking for signs of leaks or water loss
Cleaning clogged heads
One of the other major sprinkler maintenance services we offer is sprinkler realignment. If your yard has changed in size or shape over the years, there's a strong chance your sprinklers no longer water the most efficiently. You could be spraying your patio or walkways with hundreds or even thousands of gallons of water per year—water that is essentially wasted that costs you real, hard-earned money. Our crew can work through your system and carefully adjust and realign every sprinkler head to ensure that it waters only where it needs to and nothing more. From adjusting angles to water pressure and spray distance, we'll make certain it's your lawn and garden that are getting the water and not these wasteful areas.
As with all of our sprinkler services, we stand by the work we do for your peace of mind and total confidence in us. We offer fantastic warranties on our work and provide you with outstanding service from start to finish.
For sprinkler maintenance and repair services in O'Fallon, Saint Charles, and other surrounding communities, contact Automatic Rain today.
What Does Spring Activation Include?

During this service, our trained technicians turn your system on and thoroughly check every major component of your irrigation system. Each sprinkler head is checked for proper performance (no leaks, proper height, etc…). Any adjustments are made at this time to ensure your lawn and landscape is efficiently and effectively watered. If required, we replace the battery in your controller and set an efficient watering program.

What Is an Annual Backflow Test?

During this service, one of our certified backflow testers tests your device to ensure it meets the performance requirements as mandated by the Missouri Department of Natural Resources and local municipal ordinances and codes. While this test is normally conducted with the Spring Activation, we can test devices anytime throughout the year.

What Is Winterization?

To protect your investment during our harsh winter months, it is absolutely critical that your system be winterized. During this service, our trained technicians turn off the water supply to your irrigation system and purge your system removing all water left in your pipes. This helps protect your heads, valves and piping from serious damage due to freezing. Like all other services, we stand behind our work. As long as your water (to the irrigation system) remains off until Spring Activation, we guarantee your system from any freeze damage provided Automatice Rain, Inc. does the Spring start-up also.